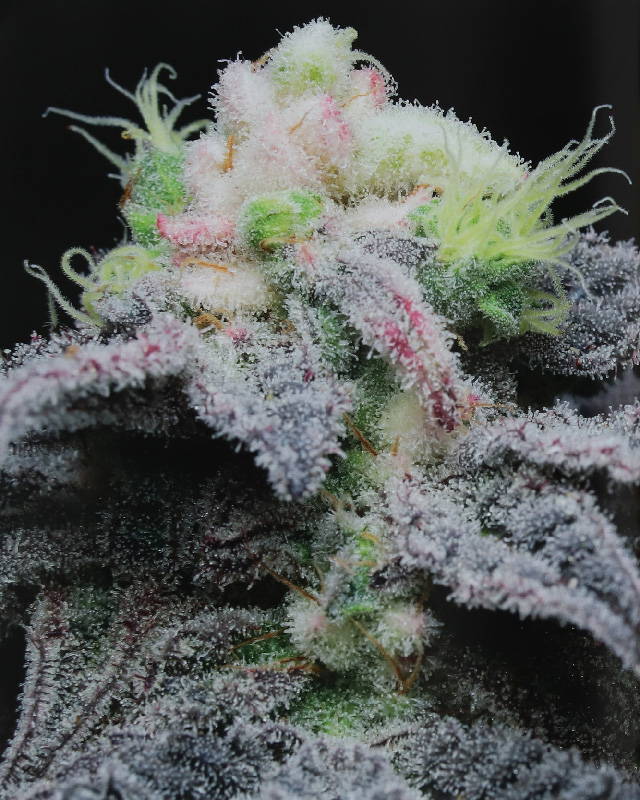 ARPABONG PRESENTS:
PLANTS, PLANET AND DEMYSTIFICATION

The publication 'Plants, planet and demystification', curated by Illicit, is a non-linear visual and textual trip. Merging concepts and images connected to the theoretical life of the Arpabong, the project seeks to build desire for an open discourse on liberation, allowing two divergent universes as a connected whole.
Chris Korda is a thinker urging a push for the radicalization of musical and artistic practices and their respective ecological deployment.
The images capture a hyper-specific account of Marijuana's phyto-aspects. The Cannabis plant's life cycle is rendered via traditional models of botanical high-resolution image-making, reversing the typical distinction of style and stigma.
Designed by Swiss graphic designer Jules Esteves and with the photographic contribute from Californian Marvin Lee Stohs, the publication is made of 20 pages of glossy coated paper, with a printed glassin foil cover that resemble the rosin extraction process.

More info: https://www.arpabong.com/plants-planet-and-demystification/