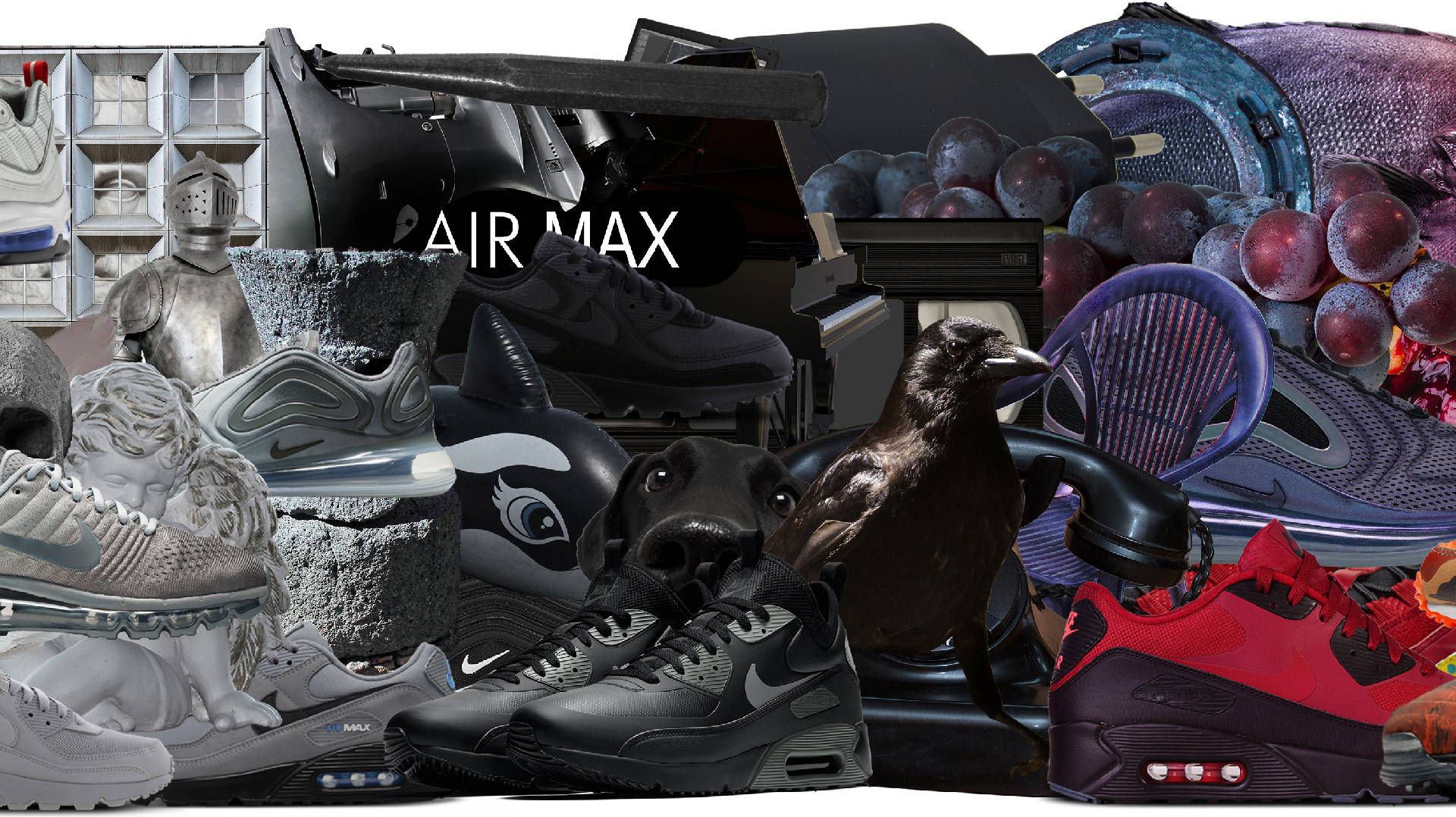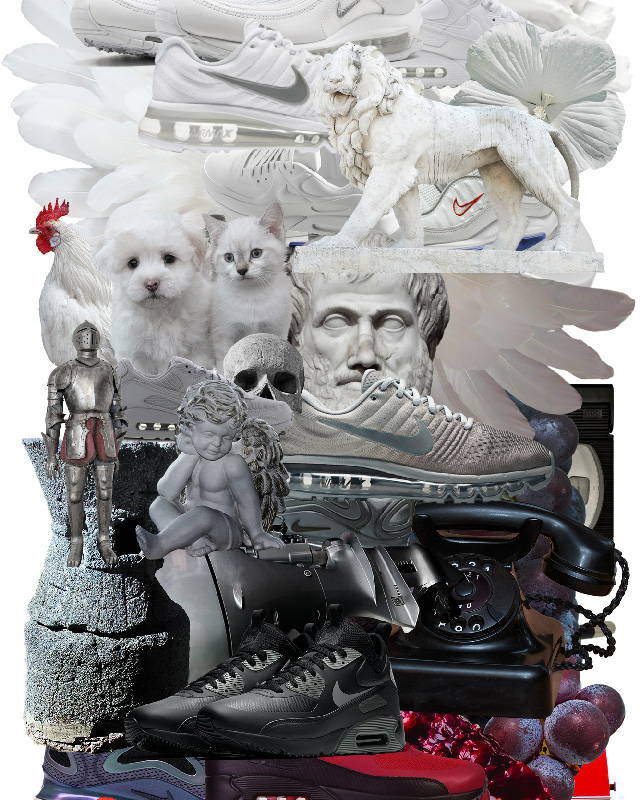 BEHIND THE BUBBLE: 35 YEARS OF THE AIR MAX
Easily among the most reliably popular sneakers of all time, the Air Max 1 hit shelves 35 years ago today. Devised by mastermind Nike shoe designer Tinker Hatfield—who is also responsible for enduring signatures such as the Huarache, ACG's Air Mowabb, and the Jordan 3 elephant print—the very first Air Max stood apart for its inside-outness. The air bag, or "bubble," housed in the sole is visible from its exterior, like a cross-section of an anatomical model. This intervention was directly informed by a trip Hatfield had recently taken to Paris. Having studied architecture as an undergraduate, he was amazed by the bold structural invertedness of the then only decade-old Centre Pompidou, the tubular escalators of which decorated the building's exterior.
Though this wasn't the first Nike shoe that used "Air" technology, it was the first time anyone could see it. The patented Air cushioning system had been developed in collaboration with a former NASA-employed aerospace engineer named Marion Franklin Rudy, who revealed his idea to Nike co-founder and CEO Phil Knight in 1977. Rudy's invention, which he likened to the pad of a cat's paw, made its true debut concealed within the 1978 Tailwind. The bubble's impact-absorptive capacity was no small feat to develop, as Rudy concisely advised when he described it as, "very simple but complicated as hell," in a video filmed shortly before his death in 2009, on the occasion of his nomination for the Inventor Award of the Year by the European Patent Office.
At the tale goes, Hatfield's colleagues were skeptical of the Air Max 1 at first. But during this pivotal period, Nike was investing in sartorial and commercial risks that would later reap rewards beyond any plausible leap of the imagination. In 1982, Bruce Kilgore gave us the first "Air" basketball shoe—the Air Force 1. Three years later, in March of '85, the brand debuted Peter Moore's Air Jordan 1, in its iconic black and red, for Chicago Bulls rookie shooting guard Michael Jordan. Though these two shoes alone are now both universally beloved and irrefutably influential, the '80s were still a testing ground for experiments in taste, crossover marketing, and the overall potential for sneakers' life off the court or field.
Nike maximized and bolstered the Air Max 1's popularity by dropping tens of new designs in the Air Max family over the next decades—a few standouts include the Air Max 90, 95, 97, Air Max BW, and Air Max Plus—each with an evolving slew of colorways and, later, exclusive collaborative releases (the first Air Max 1 collab was in 2002, with veteran Japanese streetwear and sneaker boutique atmos). Even so, it is the Air Max's diehard clientele who maintained, documented, and historicized its importance. Numerous "official" Air Max threads on Nike Talk and the shoes' many references within Hip Hop music and style (in Harlem rapper Herb McGruff's 1998 track "Reppin' Uptown" featuring the Lox and Mase, Styles P describes executing a robbery dressed in "Guess jeans and Air Max jogs") were also crucial to birthing what we have come to call sneaker "culture." By the mid 2010s, when the practices around this form of consumption had, to the amazement of many, become wholly mainstream, it was unsurprising for Nike to commemorate its Air Max franchise with "Air Max Day," which kicked off in 2014 and now takes place every year on March 26. The frenzy around sneakers has always been inseparable from the way the drop release functions as an occasion, a gathering, and even a competition; in that sense, to create a holiday around a shoe is hardly a departure from tradition, but a return to it.