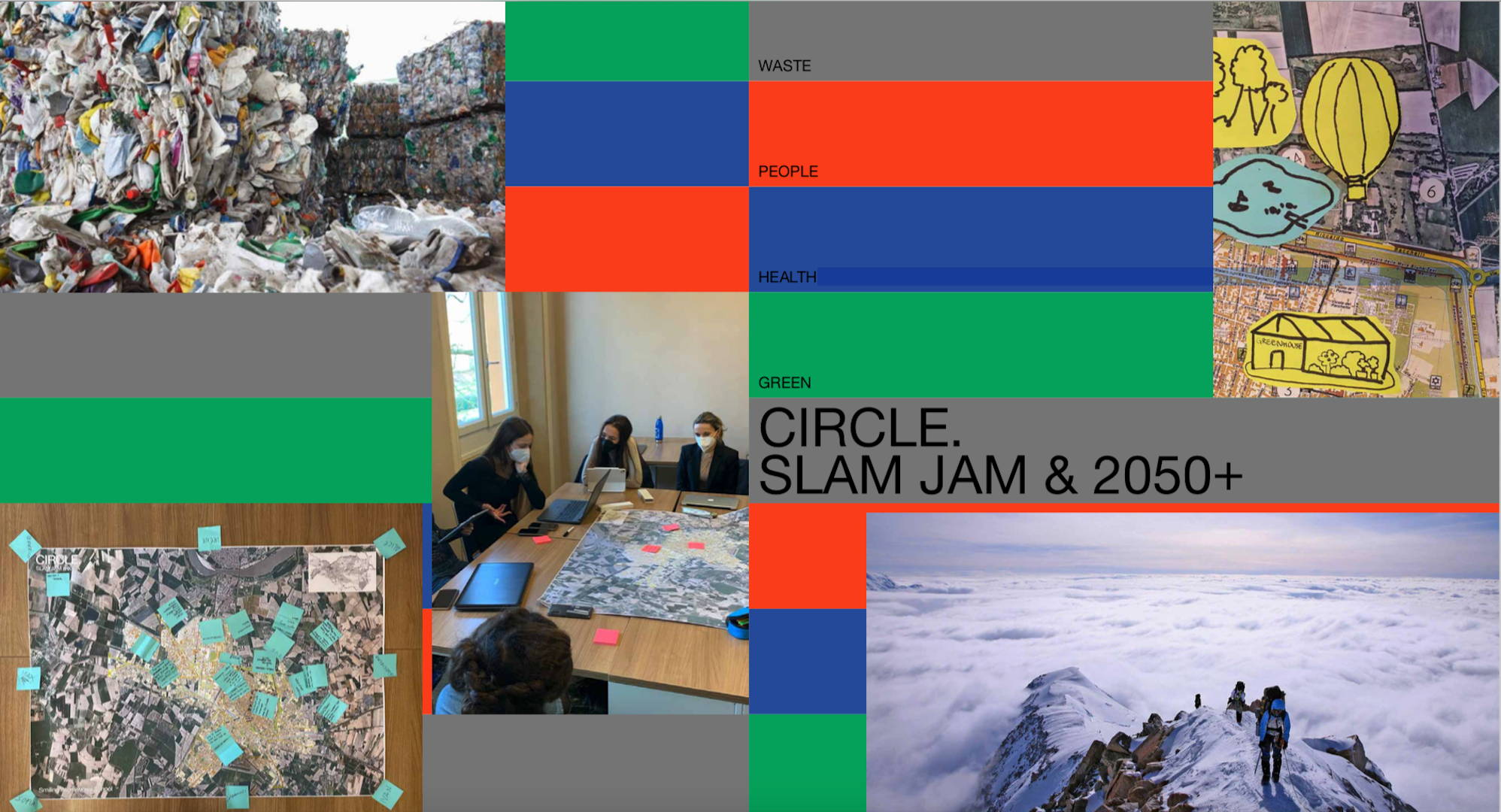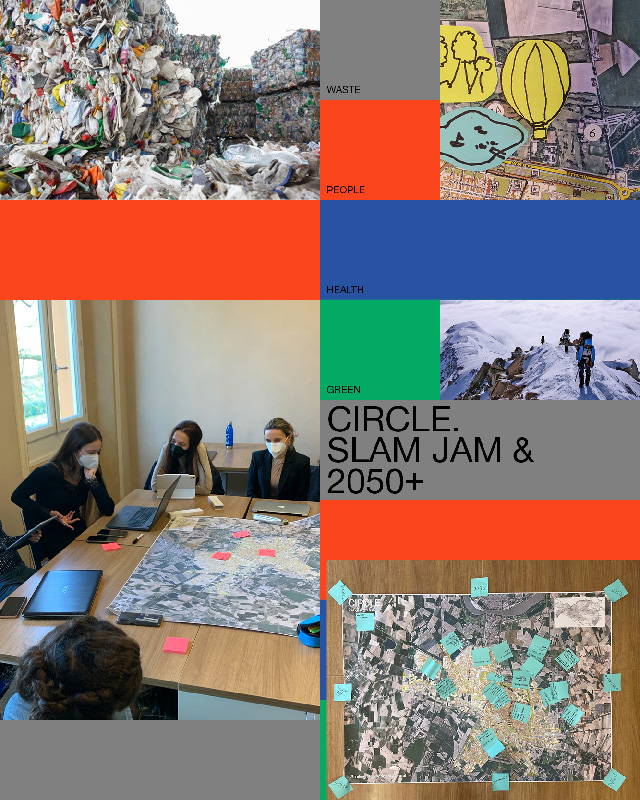 CIRCLE X THE SMILING INTERNATIONAL SCHOOL OF FERRARA
CIRCLE is an ongoing think-tank initiated by 2050+ and Slam Jam that looks at Milan as a concentrate of contemporary and future challenges such as climate change, migration, mass tourism, urban development, just to name a few – hence, as an ideal blueprint to investigate planetary conditions.
At the beginning of February, the Smiling International School of Ferrara hosted a one-day workshop led by 2050+ and Slam Jam with the aim to kickstart a collective exploration of the city's future around four macro-themes: GREEN, HEALTH, PEOPLE, WASTE. Visit CIRCLE and raise your voice.
WASTE: a proposal for Ferrara by the Smiling International School
To solve the critical situation of waste on the streets of Ferrara we introduce to you "Smile". Thanks to the help of Slam Jam we will place boxes in various key points of the city to put all kinds of waste inside. Like those already introduced in Germany (Pfand), "Smile" will also give you a reward for the good you are doing for the planet. Did you know you can get wasted and still recycle your waste?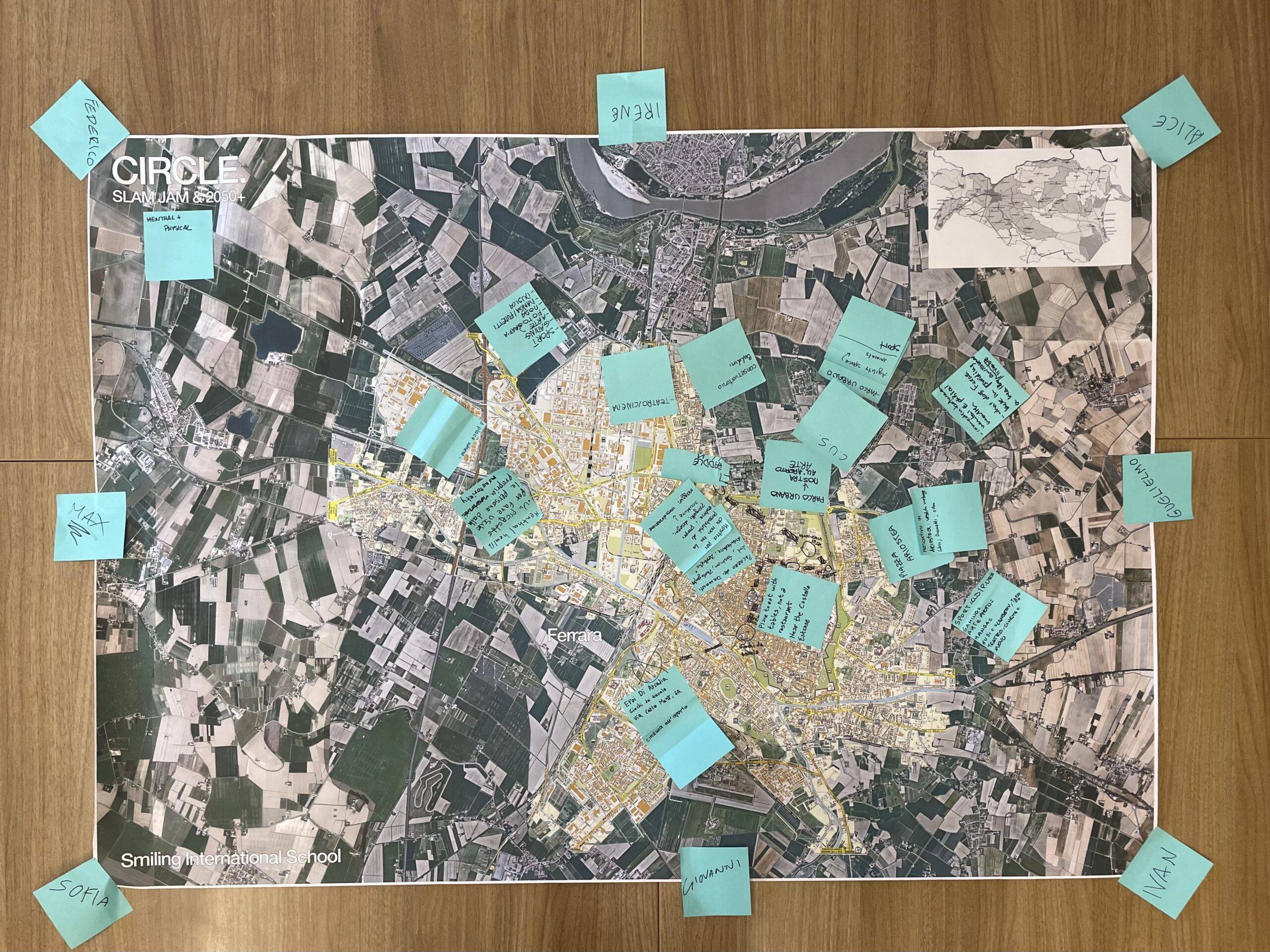 HEALTH: a proposal for Ferrara by the Smiling International School
Being healthy is being in harmony with ourselves and what surrounds us. Our city is built upon social relationships and values that determine who we are. Ties with people are the foundation of our society. We believe that, in order to make Ferrara a more healthy and enjoyable environment, we should focus on our passions and what makes us feel good. This project represents the possibility of escaping from the monotony of the last two years and starting to live in this gorgeous city again. It's a journey we should not take on alone. Sharing passions and dreams is the key to success. What we thought was lacking in Ferrara was a sense of unity among people; the path that we decided to trace merges different activities that will give to, who decides to follow it, a 360 degree vision of the city of Ferrara and its community. People will have the possibility to gather and discover new activities through the eyes of others. The project focuses on what people normally live behind due to their frenetic life: their passions. Hobbies are often considered accessories that's why we decided to make them our priority. Everyone has the freedom to express themselves and cooperate with others in creating a new social network full of ideas, innovations and support.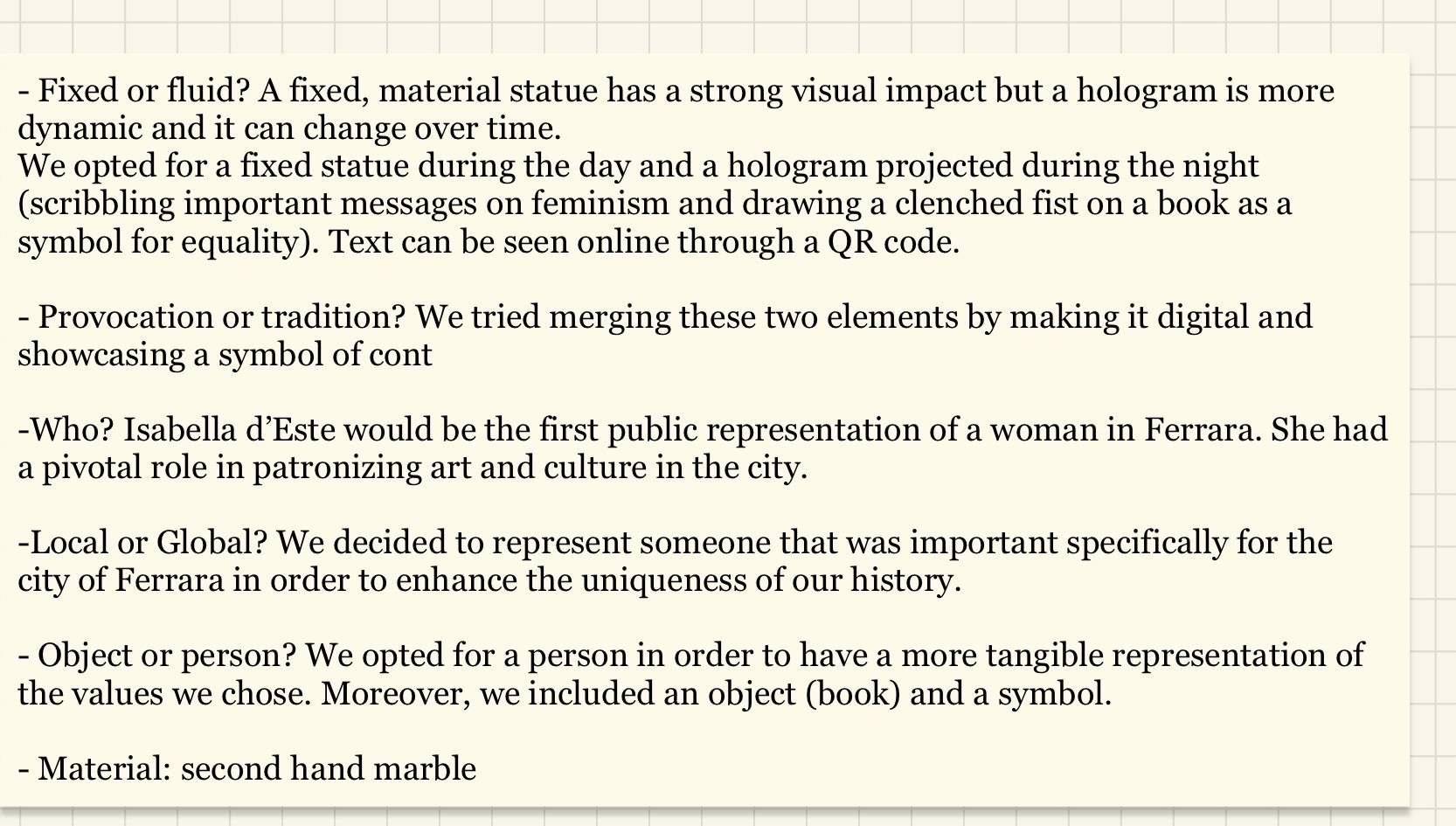 PEOPLE: a proposal for Ferrara by the Smiling International School
How do we envision the future of public monuments for the city of Ferrara? A handful of burning issues and questions are at stake...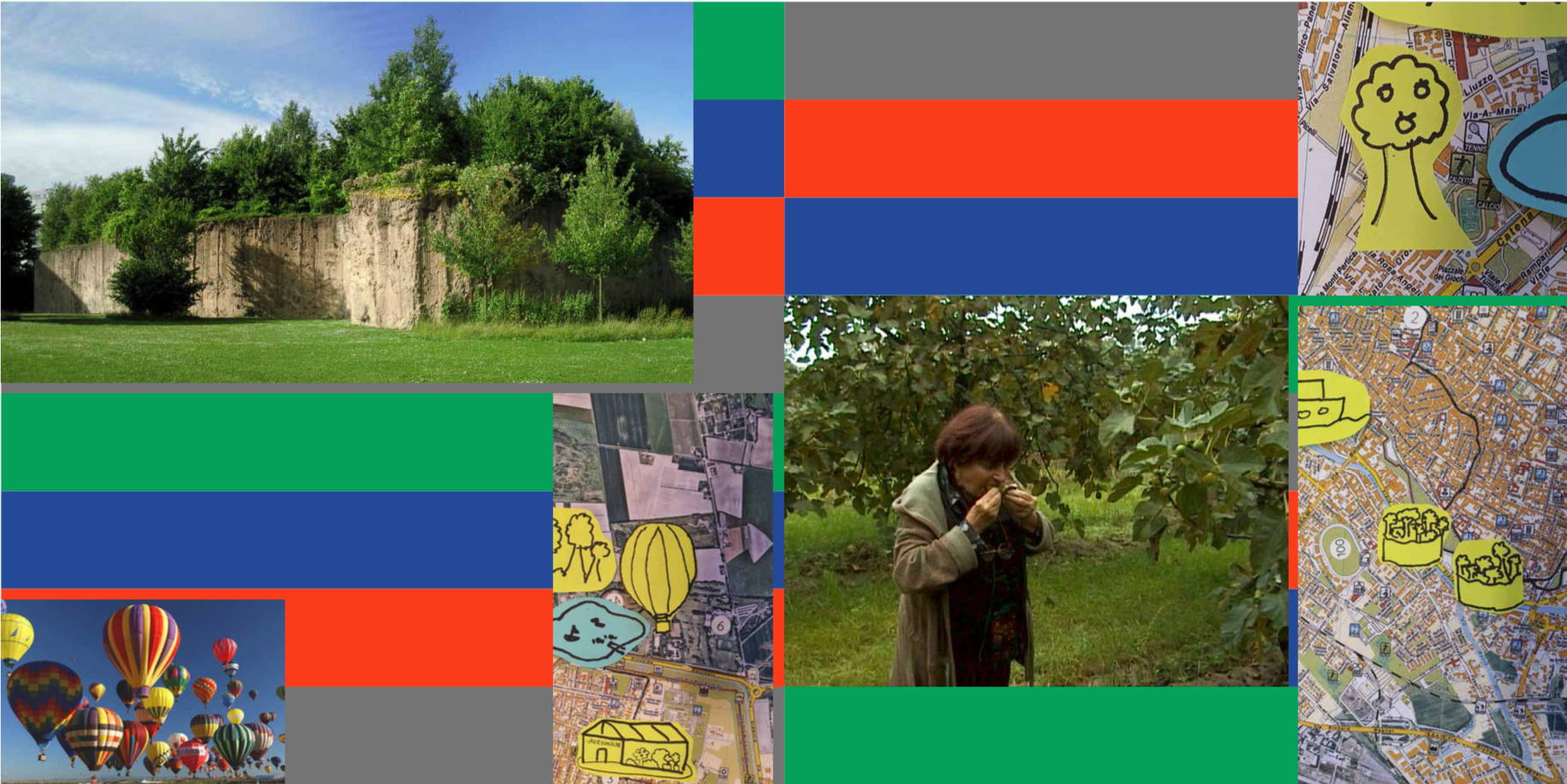 GREEN: a proposal for Ferrara by the Smiling International School
Ferrara is famous for its hot air balloon festival. What if we use the balloons everyday to detach from the ground, the crowd of the city and to breathe some fresh air?

Imagine finding yourself in a park after a stressful day. In our Ferrara you would be surrounded by pear trees and be able to take refreshing free fruit available to everyone.

In the south of Ferrara there are several areas of land that are unused. We believe that we could build artificial islands, similar to table-top mountains, where nature could grow and thrive untouched.