PLEASURE PARADOX
PURSUITS 003:
SOME WARE

No question, menswear season was high on change and hype. So all week at the Slam Jam pop up Tiffany Godoy and her Instagramazine @TH_RLTY_SHW shifted the conversation. Members of the Slam Jam fam, who happen to be some of the most influential figures on the street fashion and culture scenes, came by. They dug into what motivates them – the bigger picture ideas behind the hype. Because pursuing something for the greater good will inevitably deliver the shiny stuff – money, fame, babes – as a side effect. We call the series Pleasure Paradox Pursuits.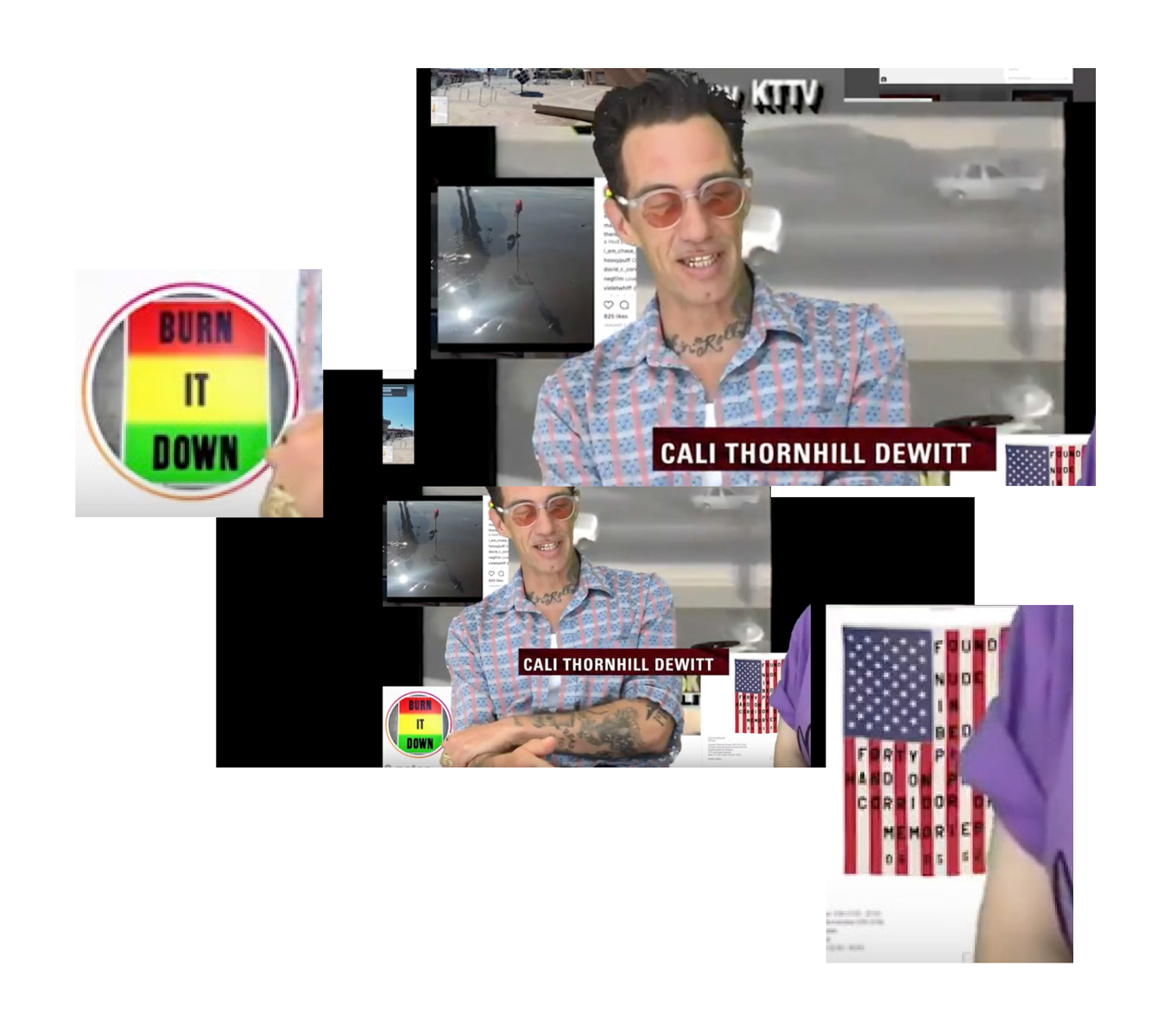 This guy is writing his own story constantly. He even made up his name. Dewitt pumps out subversive messagery and clever word plays with high frequency. In less than two weeks he's just dropped new pieces for SOME WARE – his clothing line with Brendan Fowler, is in the group show Good Taste curated by Katja Horvat and Paige Silveria and released the publication 'This is the Circus that Never Ends' at Printed Matter in New York, and is part of the boutique/gallery The Community in Paris's final project Inside the House. Don't forget his record label Teenage Teardrops.
Dewitt the renaissance man, ex-punk, and ex-grunge era roadie, has been crafting his universe for a couple of decades. Only recently discovered by the online crowd, he pays the hype machine no mind and just continues to flow on his singular path. The long time California resident is an ocean junky and a boogie board addict too. Wonder if all those ideas are whispered to him by the waves.