PLEASURE PARADOX
PURSUITS 006:
MARTINE ROSE

No question, menswear season was high on change and hype. So all week at the Slam Jam pop up Tiffany Godoy and her Instagramazine @TH_RLTY_SHW shifted the conversation. Members of the Slam Jam fam, who happen to be some of the most influential figures on the street fashion and culture scenes, came by. They dug into what motivates them – the bigger picture ideas behind the hype. Because pursuing something for the greater good will inevitably deliver the shiny stuff – money, fame, babes – as a side effect. We call the series Pleasure Paradox Pursuits.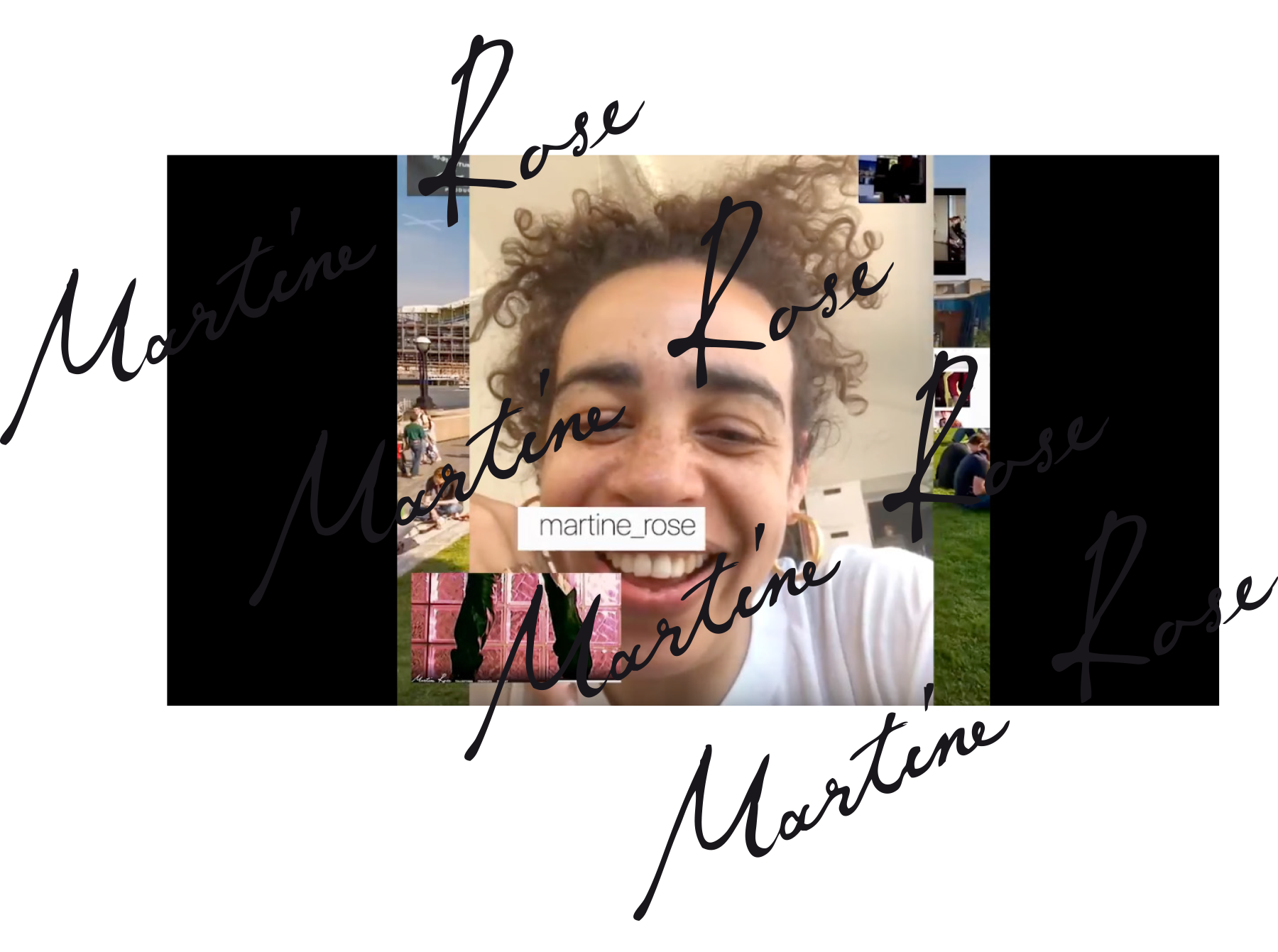 If you live in London, you may just be one of Martine Rose's muses. The designer starts from the concrete up – reality and the world around her are a central element to her designs. Her last show was like an art directed block party on a cul de sac road in her hometown.
She beamed in to the Slam Jam pop up via Facetime to talk breaking down barriers by including community, family, and friends in her shows and creative process. Get ready for a little tour of her book collection, and her studio too.